orange-toucan
Regular price
Sale price
$38.00
Unit price
per
Sale
Sold out
Melon: This varietal is introduced in a very delicate manner. In the US we consume 5.1 billion pounds of watermelon each year to confirm its popular varietal and taste…then we add a touch of lime to finish this varietal for you to enjoy. Some describe the melon flavor as watermelon, some cantaloupe and/or some as honeydew. Let us know what you think.
*Case of 12 cans
10.48 fl oz (310 ml), alu slim can
*Ingredients: Watermelon juice, flesh & rind, Water, Ginger, Lime and Turmeric Juice, Monkfruit Extract, Moringa.
Share
View full details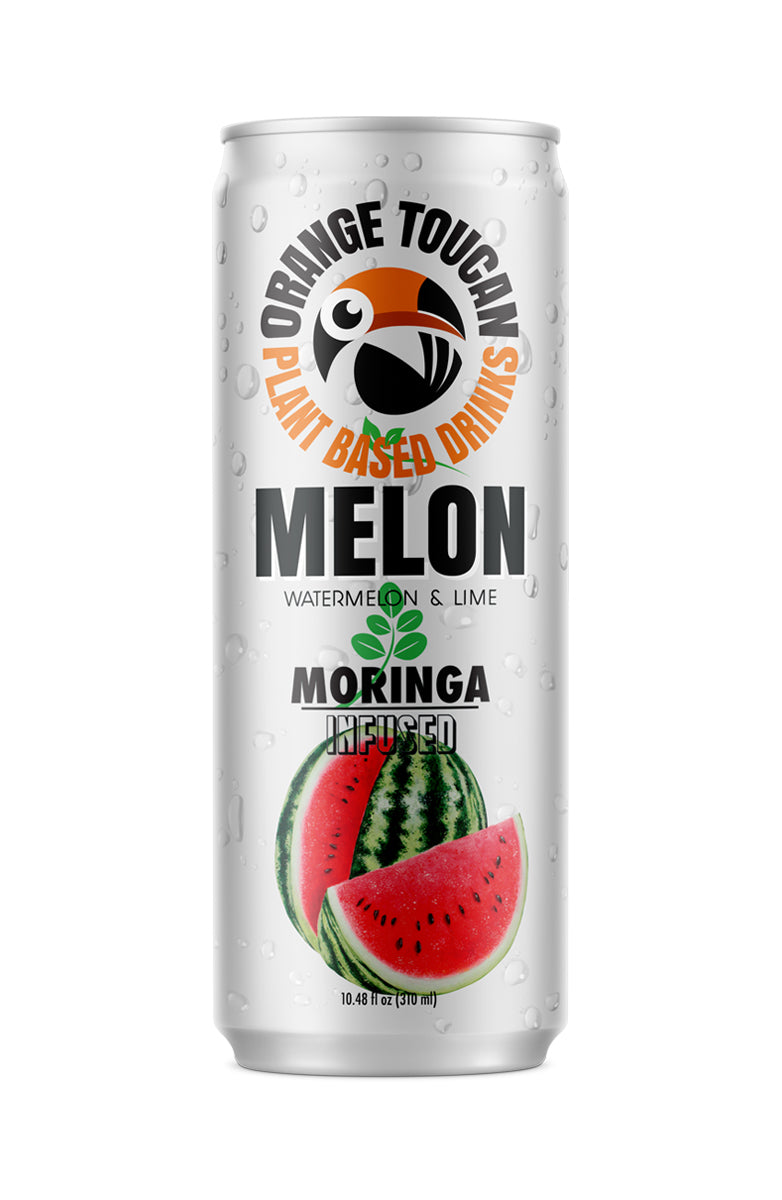 Common questions
What makes a healthy and nutritional beverage?

It is not only the ingredients but the characteristics and processes utilized in producing such a beverage.

It was with those aspects in mind that Orange Toucan would concentrate on while creating the contents of our Healthy Lifestyle beverage.
What is Moringa?

We think Moringa is the most slept on superfood.  An important food source in developing countries, the Moringa tree is entirely edible.  Nicknamed the Tree of Life, Moringa has 92 nutrients, including 

Vitamins: A. B, B1, B6, B12, C,D,E,K, Folic Acid and Biotin
Minerals: Calcium, Iron, Potassium, Selenium and Zinc
18 Amino Acids
Omegas 3, 6, 9
Plant Sterols
Chromium
Why an "Earthy" taste?

We've combined three distinct baseline ingredients - Ginger, Turmeric and Moringa to create a unique taste within each of our varietals. Because of the REAL ingredients in each can, you'll want to shake and enjoy ice cold! 
Where do you source your ingredients?

Each of our ingredients are produced from Farm Tou'can! We've sourced some of the remote farms from around the world to find our ingredients.  Every aspect of Orange Toucan is picked from these farms and batched directly into our cans.